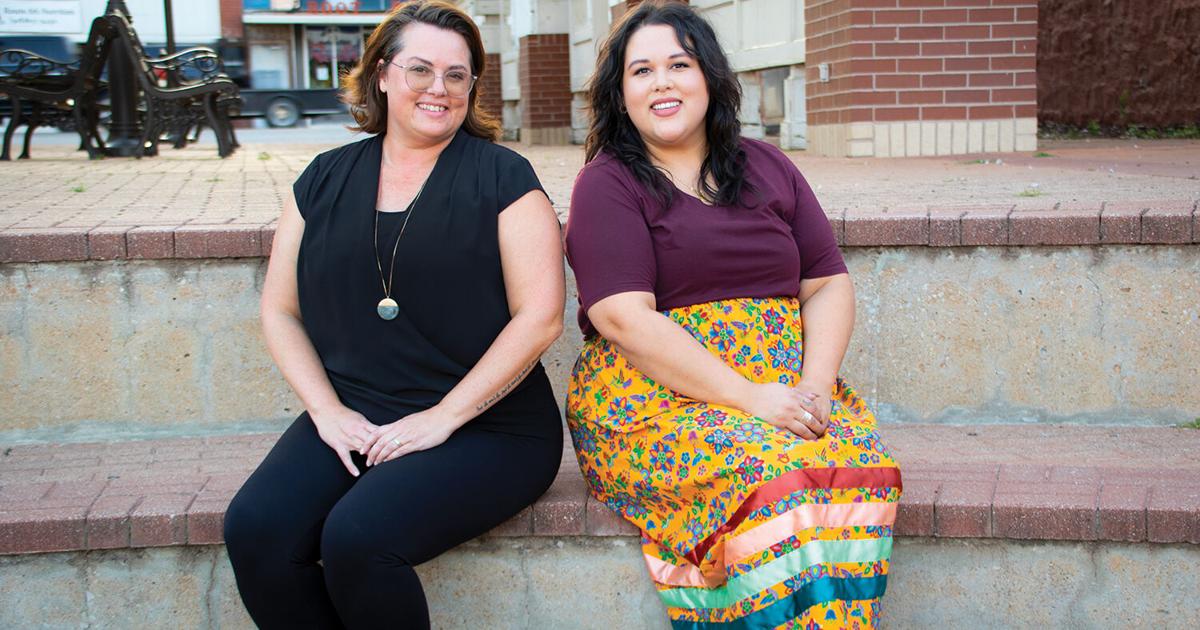 Support system: Young women find support in others during the cancer diagnosis. | Way of life
In March 2018, Krista Dunzy, now 29, was diagnosed with stage 2 invasive ductal carcinoma. Despite 16 cycles of chemotherapy, six weeks of radiation and multiple surgeries she underwent, the cancer continued to grow develop. By August 2019, her breast cancer had metastasized to her spine and she was now considering a stage 4 diagnosis.
"I did six more rounds of more intense radiation," says Dunzy, a citizen of the Muscogee (Creek) Nation. "My current treatment plan still involves daily medication, monthly injections and multiple scans twice a year." Luckily, his scans have been stable since the recurrence.
Dunzy's initial diagnosis inspired her to find community – people who could identify with this life-changing event at such a young age. In her search, she found the Young Survival Coalition, an international organization that provides support and resources for women 40 and under with breast cancer. She made many connections through SJC's private Facebook group and found lots of encouragement, guidance and support among other members.
Dunzy says the group has helped her immensely, so much so that she decided to start a chapter in Tulsa earlier this year.
"I know the importance of having a support system in difficult times," she says. "Creating this group gives me the opportunity to be that source of support for others, and it's so exciting."
The Tulsa YSC group now has 13 members. And although they haven't met in person yet (a tentative date has been set for Nov. 5), the group's Facebook page has become a safe space where people can ask tough questions and get honest feedback. Dunzy adds that there is an added level of security because the group is private, so whatever the request, he meets people who have a basic understanding of what it is like to be a young person with dementia. cancer.
The easiest way to connect is to search "YSC Tulsa Face 2 Face" on Facebook. As the group's admin, Dunzy says all accepted members can comment, post and invite others to join.
In 2021 after her recent diagnosis of breast cancer, jenny jones, a 38-year-old board-certified behavior analyst, came across the Tulsa YSC Group and asked to join. She says that at first the group was a safe place where she could face her fears about her illness.
"I was too scared to Google anything related to my diagnosis and too scared to have a conversation with people who had been through it," she says. Tulsa YSC's Facebook page was a place where she could scroll through candid conversations with relative anonymity and find hope and sometimes "a harsh dose of reality." No matter what phase of treatment she was in, Jones could always find someone who would relate to her experience.
Although breast cancer occurs primarily in older women, about 9% of all new cases in the United States are in women younger than 45, according to the Centers for Disease Control and Prevention.
Cancer presents several challenges regardless of age, but Dunzy says that regardless of the type of cancer, young adults are more likely to face infertility issues. Shortly after her breast cancer diagnosis, she had to decide whether or not to harvest and freeze her eggs before starting chemotherapy.
"It's not an option available to all young people who have been diagnosed with cancer," says Dunzy. "But it should be."
For Jones and Dunzy, the online community is a supportive and generous space.
"Now I have people I know by name to celebrate wins and setbacks with," Jones says. "I look forward to attending an in-person conference in the future."