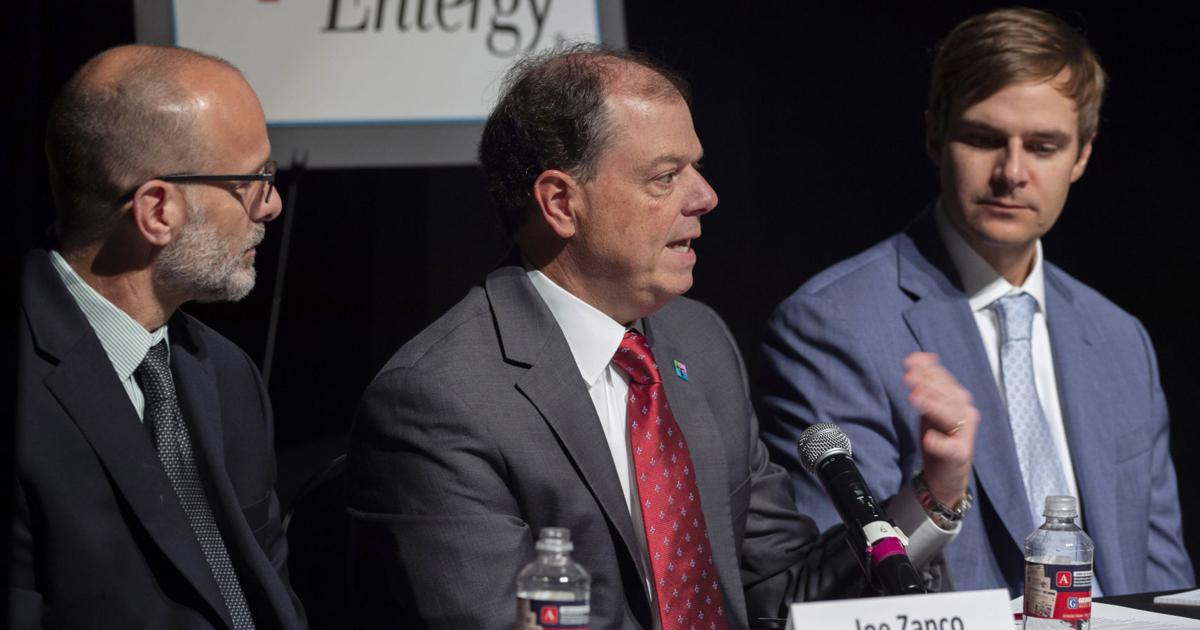 Wester, long-time CEO of OLOL, leaves to work with a large hospital system in Florida | Business
Scott Wester, who spent 14 years as president and CEO of Our Lady of the Lake before stepping down in February, has accepted the same role with Memorial Healthcare System in Florida, one of the largest systems public hospitals in the United States.
Wester said he was in Kentucky for a wedding when he heard the news Friday he was the first choice for the job.
He is still working out the details of his impending contract, but Wester said he has "every intention of joining the Memorial Healthcare System."
"I am extremely happy to have been chosen as a finalist for this position," he said.
Wester was OLOL's chief executive before stepping down in February to take up a new position with the hospital's parent organization, Franciscan Missionaries of Our Lady Health System, to focus on his mammoth $245 million partnership. dollars with LSU. This agreement includes funds for cancer research and new facilities, among other priorities.
Wester said he expects to start in about 45 to 60 days with Memorial, but still needs to spend "time and energy" transitioning major projects off his plate, including the LSU company.
Wester said he believed FMOLHS would fill that position once he leaves.
"We have very talented team members who are already working on this relationship," he said.
LSU spokesman Ernie Ballard said Wester's departure should not affect the partnership.
"LSU continues to work closely with Our Lady of the Lake to further the initiatives supported by their partnership with the university, and this work has involved several team members," Ballard said in an email.
The South Broward Hospital District Board of Trustees met Friday night to choose Wester. The district oversees the Memorial Healthcare System, which has a $2.35 billion budget, 14,000 employees, 2,000 physicians and more than 2,000 beds in five hospitals, a children's hospital and a multitude retirement homes and outpatient clinics.
Wester said Memorial is almost twice the size of Notre-Dame du Lac.
"The work they do there is critically important to the South Florida market," he said.
Wester said a research firm, WittKieffer, contacted him about Memorial's work. He then called "three very close colleagues" who have worked with Memorial before, and all praised the system.
Wester beat out three other finalists: Jonathan W. Curtright, CEO, University of Missouri Health Care; Dr. William L. Jackson Jr., President and CEO, Erlanger Health System; and Edward Jimenez, CEO, University of Florida Health.
The finalists were all interviewed in person. The visit confirmed to Wester that he wanted the job. He said the "family-like culture," strong clinical background, and community-oriented mindset reminded him of OLOL.
"The more I dug into the details of the organization, the more excited I became," he said.
Wester leaves behind a nearly 30-year tenure with the Franciscan Missionaries. Prior to his time at OLOL, he spent four years as CEO of St. Francis Medical Center in Monroe and four years in the same role at St Elizabeth's Hospital in Gonzales, now Our Lady of the Lake Ascension.
He said his standout moments include the public-private partnership OLOL started with LSU in 2013; the opening of the new children's hospital in 2019; and OLOL's efforts during two grueling years of the COVID-19 pandemic.
"I could tell you for an hour how much love and passion I have for the Sisters of the Franciscan Missionaries in the Notre Dame Health System," Wester said. "They taught me more about the things we should be doing, not for the organization itself, but for the communities first and foremost."
Harry "Skip" Philips, chairman of OLOL's board, called Wester a "talented leader" who helped FMOLHS grow during his nearly three-decade tenure.
"Scott's daily presence will be greatly missed, even though we know what a great opportunity and honor it is for him with Memorial Healthcare in Florida," Philips said in a statement. "I understand that he is working out the final details with them and I am confident that we will have a smooth and thoughtful transition of his responsibilities. Scott's vision, dedication and leadership have been invaluable.
Beth O'Brien has been named interim president and CEO of OLOL as a search is underway for a permanent replacement. A spokeswoman for OLOL said Monday there were no updates on the search.